Welcome to the limited series podcast, Unconscious to Conscious!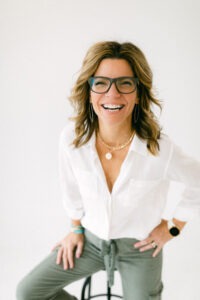 Hey Friend!
It's time to ditch feeling overwhelmed and stuck in self-doubt and move into a place of freedom and contentment in your business and your life.
I'm Mindi Huebner, an intuitive mindset mastery coach, ready to help you rewire your brain.
This podcast will help you understand how your brain works and how you can rewire it while also allowing you to hear about the unique coaching philosophy my program has to offer.
The Mindset Mastery Unlimited Coaching program is where we unlock the magic within you so that you can create the soul-aligned business and extraordinary life you want and deserve.
As an IBCP-certified NLP Practitioner and Clinical Hypnotherapist, this program was designed around the concepts from both these areas to equip you to break free of limiting beliefs, stop self-sabotage, and finally embrace a growth and abundance mindset.
You'll find all episodes at the bottom of this page. If you prefer, you can catch them on Apple here.