How to Set Goals You Can Actually Reach
Have you ever set goals that you just can't seem to reach no matter how hard you try? You're not alone!
During my interview with Katy Joy Wells, we talk about how to set goals you can actually reach plus much, much more!
(Listen to the full episode on Maximized Minimalist Podcast)
Quick Summary:
The difference between goals and outcomes
Our love affair with the familiar
How our identity drives our behavior
Macro and micro habits
---
What's the difference between goals and outcomes?
The goal is your aim, purpose and direction. Your outcome is the destination. In other words, it's the result of the actions taken.
What stops us from moving into the unfamiliar?
Our love affair with the familiar is what stops us from moving into the unfamiliar (out of your comfort zone). One of the reasons we self-sabotage is because it allows us to predict what's going to happen. It gives us an illusion of control! Thankfully, you can flip that switch and rewire your brain to step into your limitlessness!
Our identity drives our behavior
How do you view yourself? Do you subconsciously tell yourself you have a life full of chaos, overwhelm and exhaustion? Well, friend…then you are identifying as a person full of chaos and will continue to BE this person unless you decide you GET TO be someone else.
For example, I am a woman who lives simply and identifies as a minimalist. This means, I set boundaries with my time & space, I only buy the necessities, everything in my home has it's own place, etc. Make sense?
The difference between macro and micro habits
Macro Habits are the star of the show, while Micro Habits are supporting actors in the show. As an example, I want my kitchen table to be clean and tidy – not a dumping ground for stuff!
So, I'm going to implement micro habits – adding a wall hook for my purse, hanging my coat in the closet as soon as I get home, having a place for my keys, etc.
All of this will help me reach my macro habit – keeping my kitchen table clean and tidy.
Want more? You can listen to the full podcast HERE!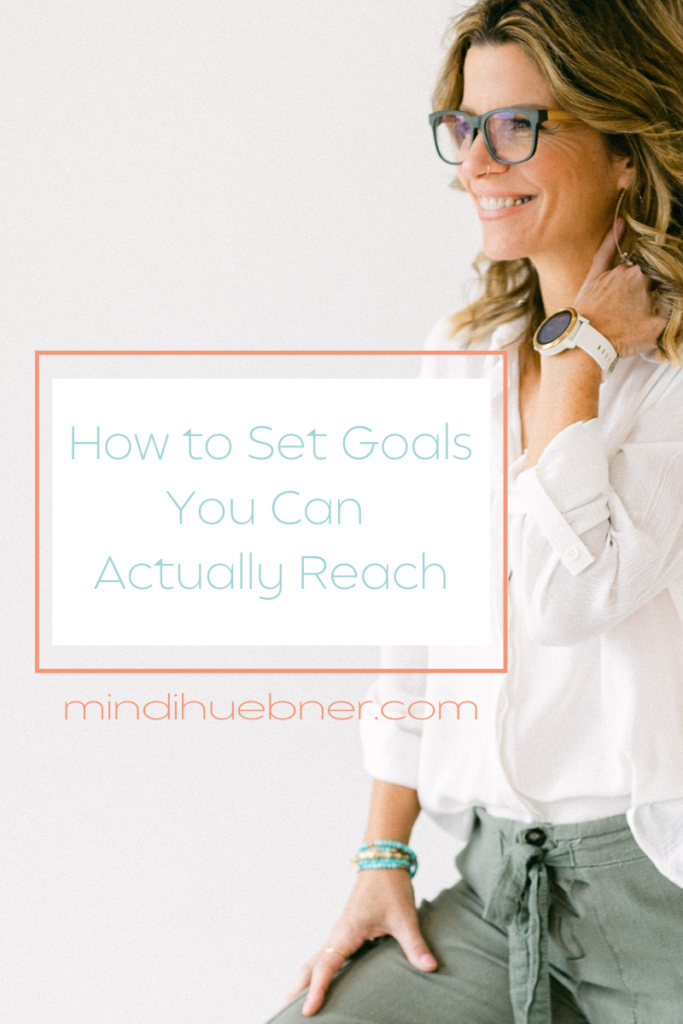 ---
You're tired of S.M.A.R.T. Goals failing you and ready for something MORE. I got you!! Sign up for my 24k Outcomes FREE Masterclass HERE! I'll uncover the #1 key ingredient missing in your life and business.
If you are ready to finally master your mindset and get to the next level, let's talk!